AT PUREPUTT STUDIO | IPSWICH
AT PUREPUTT STUDIO, IPSWICH
PurePutt Studio is an indoor putter fitting centre based in Ipswich, Suffolk. We provide putter fitting for new, experienced and professional golfers.
Putting is important, and its a part of the game where many golfers throw away shots unnecessarily, mostly by three putting. 
If you can figure out a way to control your speed and line more effectively, you will lower your scores. We are proud to hold a Quintic Ball Roll Licence as it is the best putting technology on the market and is a core component of PurePutt Studio.
"When I'm putting well, I feel like I can make everything."
We are delighted to be an authorised fitter and supplier for L.A.B. Golf Putters.
WHAT IS QUINTIC BALL ROLL?
Quintic Ball Roll Systems offer fast and accurate information for both the club and ball, without any attachments affecting either the club or the player!
Quintic Ball Roll utilises a high-speed camera (720 frames per second) to track the putter and golf ball throughout the impact zone of either a right handed or left handed player. The system automatically measures over 45 parameters regarding the putter and ball, both graphically and numerically. The data is instantly displayed within the software for immediate analysis, review and intervention.
The four Quintic Ball Roll Systems available have been designed for the various needs of our worldwide clients – including putter fitting specialists, teaching professionals, putter manufacturers, research and development teams and, of course, golfers themselves!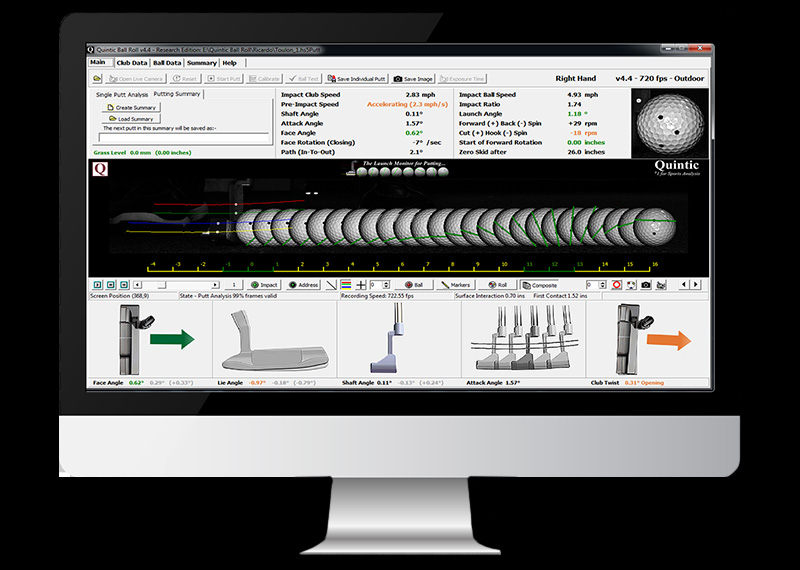 "Every look I take from the ball is a picture. So I take the picture of that right there, one. At my second look, I take another picture, I get up over the ball. I take the last picture and all I do is think about putting to the picture,

"
WHY GET A PUTTER FITTING?
A correct putter fitting will improve the consistency of your short game. If you become consistent at putting, both scores and overall confidence will improve long term.
All golfers are different and so is their putting. It is important to get a putter that is the right length and lie, as you want to consistently deliver the same roll on the ball.
Most good golfers compensate to their putter by slicing or hooking the ball because they are adapting to the individual balance and lie of their putter. This consequently can cause problems long term to the consistency of your short game.
"All golfers have had those days when their putting stroke feels completely off. What they're feeling is torque — the twisting of the putter head — and it's the enemy of consistent putting.

Lie Angle Balance (L.A.B.) is a patented technology we developed that simplifies putting. It eliminates torque from the design of a putter, giving all golfers the ability to consistently repeat their stroke — especially when the pressure is on.

Whether you're a great putter or a golfer who frets every 5-footer, our putters and grips will help you become a better putter. That means lower scores… and more bragging rights."
I had a fitting for a L.A.B. GOLF Putter with the team at Pure Putt Studio in Ipswich. I was blown away with the feel and weighting of this putter and simply cannot speak highly enough of the technology that has gone into making these. It's taken the doubt out of my game.
James Biggs, Professional Golfer, CLUTCH Tour
I was recently fit for a Directed Force 2.1 Putter at PurePutt Studio. In the past I have always wanted to play with classic putters and when I saw the numbers on quintic ball roll, it was a no brainer. It genuinely feels like I am cheating - this putter does not come off the arc.
Tom Huggins, Amateur golfer, Aldeburgh
Looking for a putter fitting? look no further! PurePutt Studio have everything you need. Brett is very friendly and explains everything so clearly. The Quintic Ball Roll system gives you amazing feedback so you know you're getting the right putter for you. Couldn't be happier with my new Mezz.1 Max Lab putter, excited for the season ahead.
Abbie Symonds, +2 Golfer, Suffolk Ladies
I recently visited the team at PurePutt studio for a putter fitting. The studio is well equipped with demo putters and the Quintic ball roll machine to capture your putting stats. It was the first time I had tried a L.A.B. putter and Brett was very knowledgeable about the science behind them. The fitting lasted nearly an hour and a half and I was never rushed. He explained the data and how it affected my putting. I purchased a new L.A.B. putter but at no point was I pushed into buying anything which was nice. I would definitely recommend a trip if you want to find out about your putting stroke.
PurePutt studio is a fantastic place for all things putting. I've been for a fitting, Brett walked me through QUINTIC BALL ROLL and I hit a few putts with my current putter. We then went through all the putters collecting data and found the best one for my stroke. 10/10 could not recommend enough
At PurePutt studio, the level of assistance I received from the team was first class! I loved their knowledge, studio and Quintic Ball Roll technology. I understood everything that was delivered in the fitting and if I had a question, the answer was always straight forward and explained very well to understand what was going on!
Jack Yule, Professional Golfer
L.A.B. Golf has been a massive eye opener for me with the depth with the technology it provides! I felt it was a great opportunity to visit PurePutt Studio to give it a go! The different loft, lies and looks I could choose were endless for what suited my putting. The putter overall felt great in my hands and lovely to stroke so very happy with what I received.
Harrison Ottley-Wood, Professional Golfer
The service received from PurePutt was second to none throughout the entire experience, being extremely helpful in organising the session, providing the information from Quintec in an easy to understand manner during and having a genuine interest in how I am finding the product now that it is in my hands. Would highly recommend PurePutt to anyone looking at putters but certainly for the L.A.B products in particular.
Very happy with my new L.A.B. Mezz.1 putter - I've never rolled the ball so smoothly! The whole process of fitting was a really positive one - beginning with great communication after first contact which has carried on throughout.
I had a fitting for a L.A.B. GOLF Putter with the team at PurePutt Studio in Ipswich. I was blown away with the feel and weighting of this putter and simply cannot speak highly enough of the technology that has gone into making these. It's taken the doubt out of my game.
JAMES BIGGS, PROFESSIONAL GOLFER, CLUTCH TOUR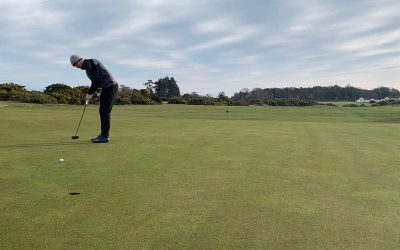 We recently welcomed Clutch Tour Professional, James Biggs down to the studio and fit him with a Directed Force 2.1 Putter. James who plays his regular golf at Aldeburgh and Diss was blown away with...
read more
CAN'T GET OVER TO SEE US?
If you can't get over to see us or you're simply not interested in a remote fitting, don't worry, you can purchase L.A.B products directly from us. We stock the following:
• Mezz.1
• Mezz.1 Max
• Link.1
• DF2.1
Get in touch via the form, email or telephone to order your L.A.B putter today.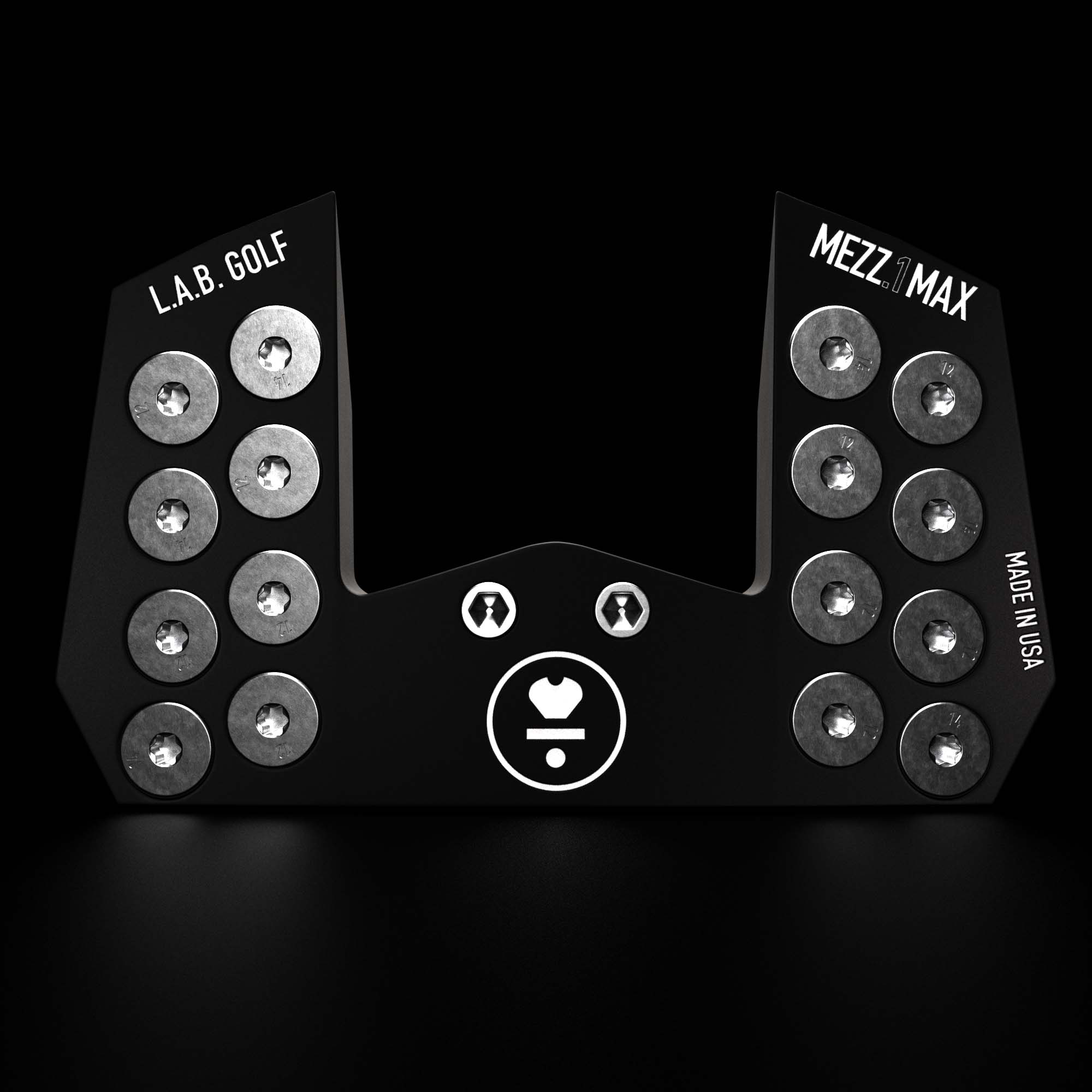 1 Riverside Industrial Park
Rapier STREET
Ipswich
IP2 8JX